No kindergarten is better than the people who work there.
Meet our team
No kindergarten is better than the people who work there. The staff is the most important resource. We would like to introduce you to them.
Iren has worked in the kindergarten since 1983. She is educated a kindergarten teacher with a great knowledge of the youngest children.
She loves outdoors activities with the children, and her bags of fairytales is famous in our kindergarten. Her love for playing theater is used in gatherings and playing with the children. We can often see her as the magician with the big wand to bewitch the children.
Pernille
Educational Leader
Pernille has her education as a kindergarten teacher since 2017 and is in the process of taking a master's degree in Young children. Pernille emphasize the importance of the staff being good role models for children in relation to counteracting bullying. Staff working with Pernille says she has a way to create a calm and warm atmosphere. She has good skills in food and nutrition and like to explore the nature with the children.
Oddveig
Educational leader
Oddveig is an educated kindergarten teacher from 2006 and started to work here right away. She is working especially with children's language development. She conducts language groups for the children with international background. Oddveig is passionate with art and crafts and music. She is a good guitar player. The kindergartens library is good taken care of with upgrades every year.
Lene is a kindergarten teacher since 2009 and has been with us from 2014. She has further education in Relationship Competence. She has her hart in the relationship between children and staff. She emphasizes that the children need acknowledgement of their feeling and for the staff to use a personal language with the children. She focuses on facilitating playing as much as possible and reminds us that it is not children playing at our workplace but we are working at their playground.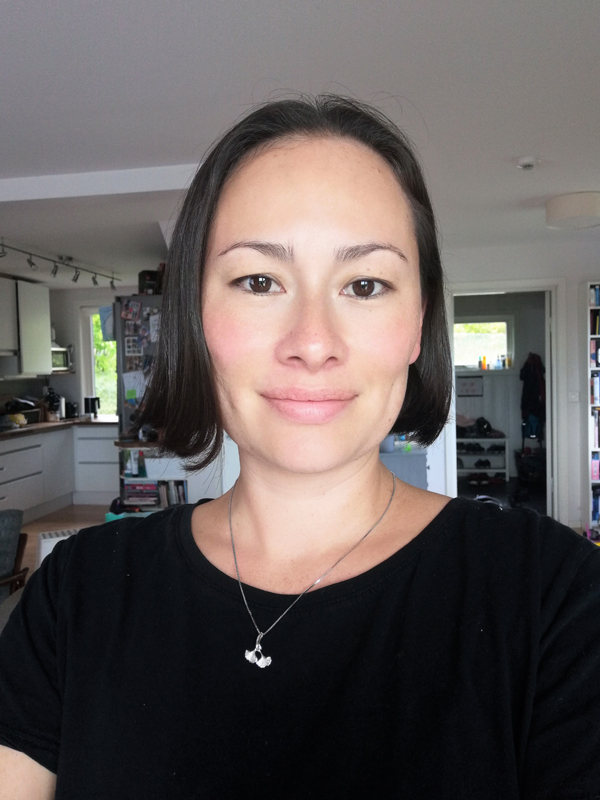 Nicole is a newly educated kindergarten teacher from OsloMet. She received her bachelor in 2022. Raised in Hawaii by a Korean mother and a Swiss father, Nicole is used to an international atmosphere and enjoys the internationality of our kindergarten. It is important for Nicole that the children feel safe and know that they are listened to and that their needs and feelings are acknowledged by the adults. She also emphasizes the importance of narrating what we do together throughout the day, putting words to feelings, actions, and things. Nicole also enjoys arts and music and enjoys incorporating them into activities and everyday interactions with the children.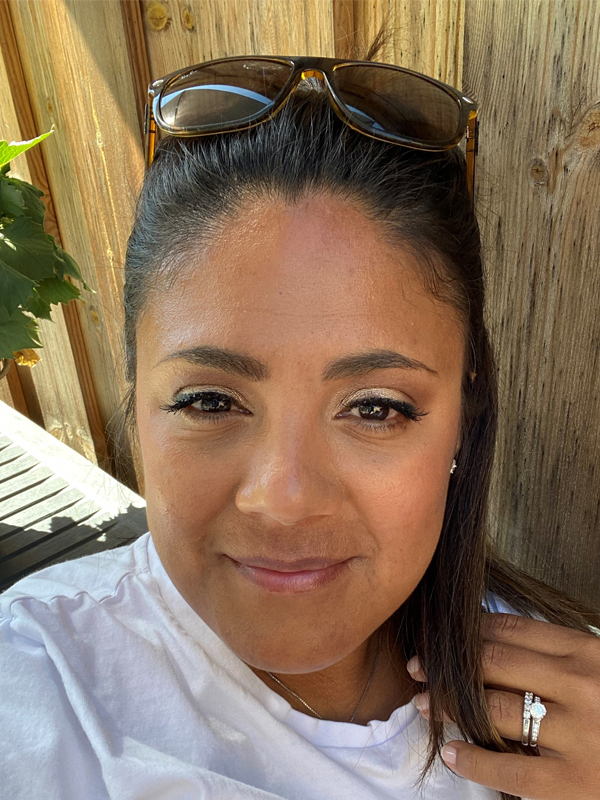 Sandra completed her education as a kindergarten teacher in 2008 and has 14 years of experience as an educator. She has also further educated herself at BI in Leadership for Educational Leaders in Kindergarten, which had much of its focus on quality in kindergartens. In addition, Sandra has much knowledge of and experience with "The Circle of Security". Sandra enjoys going on excursions and being outside with the children and using nature as a "playground" as well as different cultural arenas like libraries and museums that we have in our community and in Oslo. Sandra started as an educational leader at "Det Norske Veritas Barnehagen" in August 2022.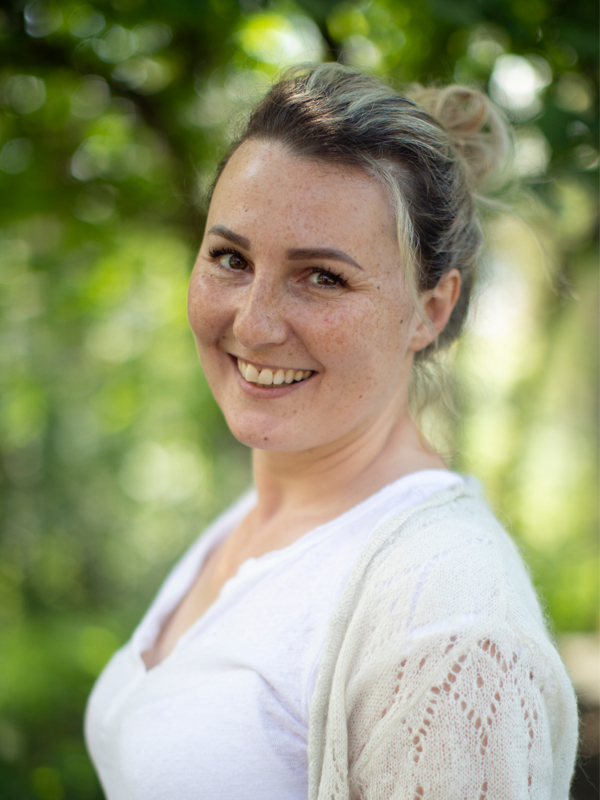 Ivana
Educated Child Worker
Ivana has been with us since 2011 and her home country is Serbia. She has her degree in Child work from 2016 and have attended Oslo Met in Norwegian kindergarten education. Ivana brings in a lot of enthusiasm and eagerness for the children to explore their world. She emphasize the importance of the children to learning by doing and support their independence. No one has a bigger hug than Ivana. She brings support to children with Serbian language.
Anne
Educated Child Worker
Anne has been with us since the startup of the kindergarten. She has her degree in child work from 2014.

Anne has a special knowledge on how to build relations with the children with tuning in to them with her calm and warm way to be. Anne creates a lot of enthusiasm with her guitar and singing with the children and she is a good playmate on the floor with the youngest one.
Magdalena
Educated Child Worker
Magdalena has been with us since 2015 and her home country is Poland. She has an education in basic kindergarten competence from University in Oslo. Magdalena is passionate about working with art and crafts and a special focus on how to create an exciting and stimulating environment for the children's senses. She has a great patience in getting the children to feel safe. She gives an extra support to children with polish language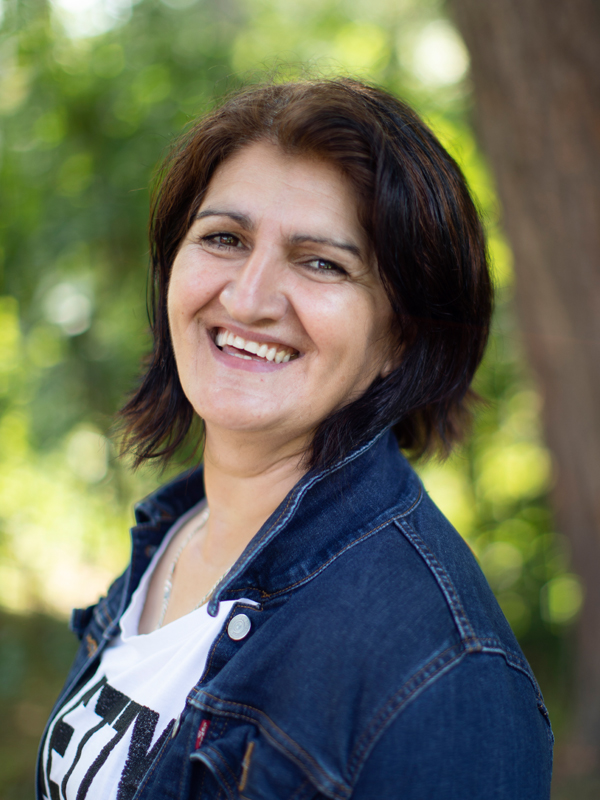 Branca
Pedagogical Employee
Branka has been with us since 2015 and her home country is Bosnia. Branka have for several years been working all the different departments. She therefore has an extended knowledge on the work at every department and know all the children very well. Branka is an expert in cooperation and are very appreciated of all staff being a known and stable help always being there when needed. Her flexibility and patience are also very helpful in the skilled interaction with the children in all ages.
Linh
Educated Child Worker
Linh has been with us since 2013. She has several courses in kindergarten work and has her degree in Child Work from 2020. Her home country is Vietnam and she support children with Vietnamese and German languages. Linh har special skills with the youngest children and children who need extra support in their development. She cares a lot about how the youngest children can express themselves and has good knowledge of using signs as a supportive language element.
Grethe
Educated Child Worker
Grethe has been with us since 1997 and has her degree as a Child Worker from 2011. She emphasizes that children should be involved in their own everyday lives and have an impact on the plans we are making. Grete is highly artistic and use her knowledge on art with creative project with the children. She has a focus on the psychical environment both inside and outside. Look up in the threes to see creations made with joy and enthusiasm. Grethe graduated as a child and youth worker in 2011. Has worked in the kindergarten since 1997.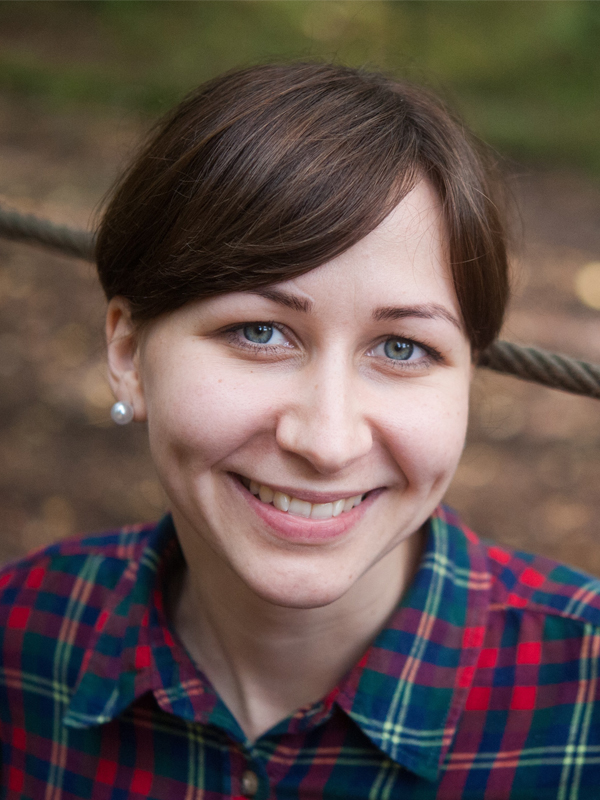 Toma
Educated Child Worker
Toma is originally from Lithuania. She has a bachelor's degree in sociology and started with us in April 2015. Has taken basic kindergarten skills.
Ingrid
Educated Child Worker
Ingrid has been with us since 1994 and has her Child Work degree from 2014. She is passionate about using music and she is conducting groups with the children where they enjoy singing, playing instruments, and learning different movements to songs. Ingrid has workshops where children create art from all kind of materials. She is also the keeper of the history of our local area, and the leader of our expedition to Saraholmen each year for the Maxi children.
We are lucky to have the Gym available to the children and even more that we have our own sports educator. Zoran has advanced skills in children's motor development and have different programs for different age groups. He is passionate about how we can use everyday life to keep children active both with their bodies and their imagination. His homeland is Serbia but living a lot of places he speaks many languages.
Gosia has her pedagogical education in 2007 and has been with us since 2012. She also has kindergarten education from Oslo Met. Her home country is Poland and she gives support to children in Polish language. She is trained in follow up children with special needs, and she emphasizes that all children are important in the group in their own individuality. Gosia is administrating the kindergartens food service.
Management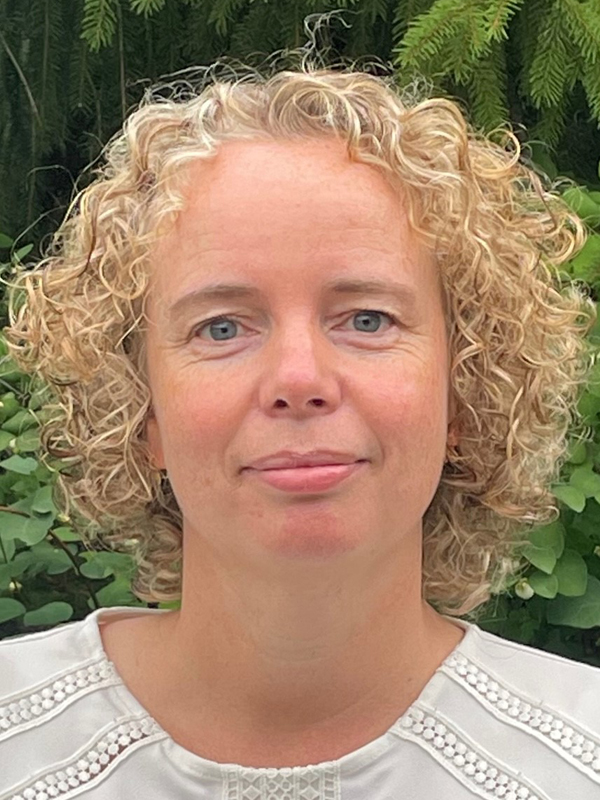 Christa was educated as a primary school teacher in the Netherlands in 1998 and worked as a teacher for 10 years before moving to Norway in 2005. In Norway Christa educated herself as a kindergarten teacher and worked as an educational leader in kindergarten from 2009. Since 2016 she has worked as a general manager in a kindergarten in Bærum. Christa completed the National Education for Managers in Kindergartens from BI in Oslo in 2018. Last year she also completed the Management of Development and Change work program at BI in Oslo.

Christa is interested in the relationships between both children and adults and adults and adults. Good relationships and interactions between children and adults in kindergarten are crucial to the quality of a kindergarten. Christa works actively with this in kindergarten through both skill development and her daily work. Christa always has the children's best in focus, which influences all her work in kindergarten.
Jannicke is a kindergarten teacher since 1998 and has extended education in children's language development, multilanguage, and work with culture in international environments. She is working at the office and is our language and culture coordinator. Jannicke ensure the competence amongst staff regarding language development. She cooperates with the parents to highlight different traditions from different countries amongst the children. Jannicke is also the coordinator for children with special needs.